Embracing the Gray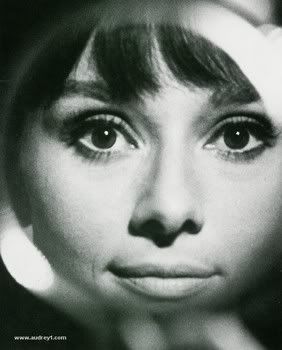 A good friend told me yesterday (after reading what I wrote on Tuesday) that Sometimes being gray is exactly the right color. Ya know, she is absolutely right. I am settling into a new pattern. I am still confused, but no longer scared of the confusion that swirls though my mind. I have finally accepted some things that I had refused to really think about until recently.
I was talking to another friend of mine on Tuesday and he said something that really hit me over the head. He was talking about something entirely different, but his words resonated in me.
I have also learned through much observation, experience and teachings, that a person won't change unless they want to change. If their actions are working to be consistent to want to change, then a little waiting might be called for. If they do not act consistent with change (them wanting to change, not me telling them I want them to change), then it is not their intention to change and waiting is a waste of time.
Take that however ya'll want that...I haven't given up faith nor have my beliefs changed, but I do feel like many specific pieces have come into the light and subsequently into focus for me. For the time being I am content to be gray. I know where I stand and I know what I want...I will find balance, just as I always have...one step at a time.
Serenity ~ Godsmack

As I sit here and slowly close my eyes
I take another deep breath
And feel the wind pass through my body
I'm the one in your soul
Reflecting inner light
Protect the ones who hold you
Cradling your inner child

I need serenity
In a place where I can hide
I need serenity
Nothing changes, days go by

Where do we go when we just don't know
And how do we relight the flame when it's cold
Why do we dream when our thoughts mean nothing
And when will we learn to control

Tragic visions slowly stole my life
Tore away everything
Cheating me out of my time
I'm the one who loves you
No matter wrong or right
And every day I hold you
I hold you with my inner child

I need serenity
In a place where I can hide
I need serenity
Nothing changes, days go by

Where do we go when we just don't know
And how do we relight the flame when it's cold
Why do we dream when our thoughts mean nothing
And when will we learn to control

(break vocals in background)

Where do we go when we just don't know
And how do we relight the flame when it's cold
Why do we dream when our thoughts mean nothing
And when will we learn to control

I need serenity [x2]