Seven Inches of Service

I know it's a day late...yet again...but I do appreciate ya'll being so patient with me. It is time once again for Seven Inches of Service. This week the girls discuss surviving the Holiday season during a deployment. So, enjoy this week's column!!
Christmas Spirit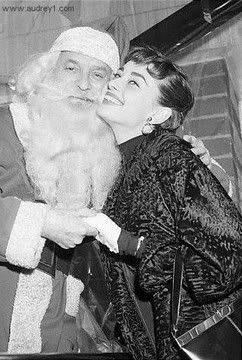 Anyone who knows me knows that I love Christmas. While I love summer weather, Christmas is my favorite time of year. Usually, I eagerly await the start of the Christmas season. I love decorating, baking, and generally just reveling in the holiday spirit.
The year Clark was deployed, however, I dreaded the approach of the whole holiday season. I didn't want to celebrate. I didn't even want to think about spending our first Christmas as a couple thousands of miles away from each other.
Fortunately, the Christmas spirit overcame my temporary humbug attitude. I decided that since we had to be apart, I would expend my energy making Clark's Christmas in the desert as fun as possible. Once I had ideas in my head, I couldn't wait to act on them; so, I started the week after Thanksgiving...
My sister and I went to the BX and bought enough decorations for an entire barracks. I bought Clark a three foot tall fiber-optic lighted Christmas tree, ornaments and light strings. He had enough that he and James decorated their room and their wrecker.
For our own tree at home, my sister and I made "deployement ornaments" by placing photos and other momentos inside of clear class ornaments. It was fun and different and helped bring our soldiers just a little bit closer during the holidays.
I also sent Clark a stocking full of candy and toys and video games. I knew that he would be home about a month after Christmas so I kept all of his big presents to give him in person. I did, however, wrap several smaller presents and send them so that he could have presents under the tree.
When we were on the phone, Clark and I tried to keep the conversation light when it drifted to Christmas talk. We both had a countdown to our own Christmas celebration, which we had the day he returned stateside.
In the interim, I focused lots of energy on my nieces and nephew and spent as much time as I could with my g-ma who understood that for the first time in my life it was work to be happy at Christmas. We did each survive through the holiday season; and we definitely made up for lost time with our "Christmas in January" routine.