Commence Cartwheels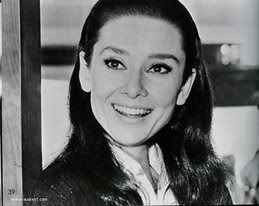 If only I could currently do a cartwheel, I would be turning them one after another today. I finally emailed the completed After Action document to my boss for his review. Once he ok's the document, then I can print and bind it for the "third floor" review. (Read: upper eschalon perusal)Yes, there are still the handful of agencies who haven't submitted their data; but at this point, it is no longer my concern...holding the report up is at my boss' discretion or at least at a pay grade higher than my own.

Anyway, after months of 80 hour work weeks and heartache and stress and nearly killing my body; I am finally done with the writing and editing of what is, at this point, a 578 page document.

On to the sad news: two of my favorite people in the office have confirmed that they are leaving very shortly. One will be returning to his sponsoring agency at the end of his contract at the end of June. (I don't know why he would want to go back to fighting fire on a daily basis when he could sit at a desk next to me) ;-) The other, my Ranger buddy, may be leaving us as early as Friday if the new job comes through. I am really happy for him as this is a good promotion, and a job he was specifically requested for; but I am much saddened for myself and for the office. There was so much more I had hoped to learn from him.

These two are the most dear to me of the soon to be departed from the office; but that count actually sits at closer to five or six when it's said and done. That means a lot of reorganizing; retraining, personnel shuffling, and possibly: open exercise planner positions. One (at least) of said positions would have to be filled within the ORISE team...I have at least two manager-level people backing my name for a Planner promotion. It's too soon to even cross my fingers; but I am starting to (just a little bit) hope against hope that maybe I have a shot at my dream job.

Even if I don't make Planner this year, Chief W has started setting up Workshops and TableTop Exercises to be led by another Executive Assistant and myself; attempts he calls, to groom his "secret weapons" for the turnover that is sure to happen in the next 18 months. Either way, I am learning and absorbing as fast as I can.

In other news, I was cleared today, by the rheumatologist, to go back to work full-time; provided I work from home when possible and I promise not to over-do things at work. As for my health, I seem to be responding to the medications for the Lupus and my migraines and it appears that the constant reverberations in my spinal cord are the nerves regenerating and repairing themselves. This is a very good thing though quite uncomfortable and I can, I've been told, expect these sensations to continue for at least six months. "You know, nerves don't just heal overnight." I get tired very easily and while that is annoying to me; I am very appreciative that I have most all of the feeling back in my body. My hands are returning to normal as well. My typing is still slower and more mistake prone than it used to be; but I have confidence that all will right itself with time.

Thanks again for all the patience, kind words, thoughts, prayers and encouragement over the last few months. You are all wonderful and I am blessed.